Looking at some popular music artists, you might have realized that most of them share some distinct qualities. Knowledge of these qualities is key for an aspiring music artist. If you are aspiring to be a musician and leave a mark in this industry, this article should help you get a better idea of what makes successful musicians stand out from the rest.
Aggressive Attitude
As an upcoming musician, you need to have a go-getter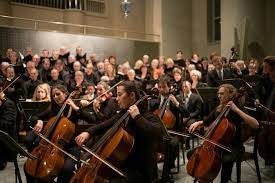 attitude. This is the only way you can be able to make yourself known in this competitive industry. Being aggressive implies that you should be willing to take up as many gigs as you can. You also need to network with other artists, especially from your genre. Whether it means participating in singing competitions or attending live concerts, you have to have to be aggressive in this industry.
Patience
As much as you need to be aggressive to make your presence felt, you also need to be patient. Being a professional musician does not just happen overnight. You should be prepared for slow times, which is a norm in any musician's career. You have to patient as you wait for your opportunity to present itself. Patience is also vital when working with other people such as music directors, composers, or your fellow musicians.
Team Mentality
Any musicians appreciate the importance of working with other people professionally. In this industry, you should be prepared for collaborations with individuals in different roles such as instrumentalists, vocalists, and technicians. Being a team player means that you should always be professional, and at the same time, work as hard as other team members. Being a team player will make everyone around your comfortable, which makes it easy for other people to give their best.
Willingness to Learn
Being a successful musician requires constant learning. Learning is key to expanding knowledge in your craft. You need to keep improving in things such as your vocal limits, which might require you to spend a considerable amount of your time with a vocal coach. Learn how to play some instruments and keep yourself updated with some trends in the music industry.
Open Minded
It is equally important to have an open mind when auditioning or when working with other musicians. This allows you to learn and improve your craft. Having some limits or being selective opinions and ideas shared by other people can be the most significant impediment to your success as a music artist.